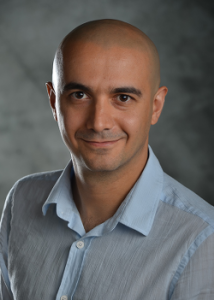 | | | |
| --- | --- | --- |
| Address |  :  | Children's National, Sheikh Zayed Institute 111 Michigan Avenue, NW Washington, DC, 20010 Room M7706 |
| Phone |  :  | +1 202 476 5024 |
| E-mail |  :  | haydari[at]gmail.com or HCelik[at]cnmc.org |
| WWW |  :  | www.haydarcelik.org |
I had been developing novel devices and methods for magnetic resonance imaging (MRI) at Bilkent University (Ankara, Turkey). Immediately after completing PhD, I started post-doctoral fellowship at Sunnybrook Research Institute (SRI), University of Toronto (Toronto, Canada). I led a multidisciplinary team in a preclinical project to develop non-contrast enhanced MRI methods for characterization of radiofrequency ablation lesions and explain MR contrast mechanism of these lesions. I was recently recruited by Children's National Health System (CNHS) to work on non-invasive MR- guided-HIFU (MR-HIFU) technology.Introducing non-invasive surgery technologies and combining them with other therapy approaches are important to improve the treatment outcome pediatric patients. I believe that my knowledge on MR as an engineer together with my recent experience on the pre-clinical study will be very useful to fulfill this aim. My role in multi-disciplinary team is to design and conduct the animal experiments, as well as support the clinical team in the design and implementation of the clinical trials  as a member of joint research team at CNHS.